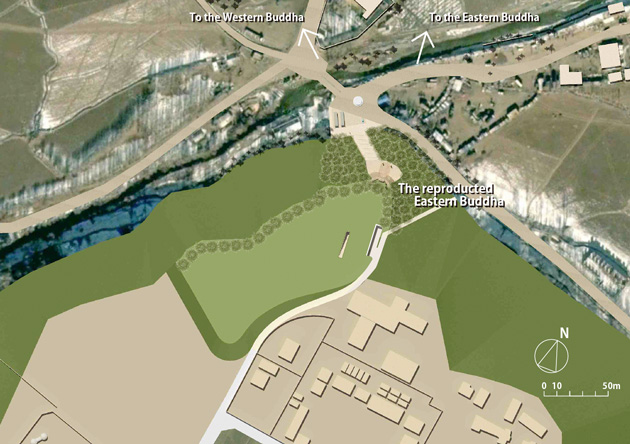 Site plan: The monument (a one-third scale of the eastern Buddha statue) faces the real eastern Buddha squarely. The western Buddha statue is located on the axis of the outdoor steps. The underground museum is constructed in the back of the monument.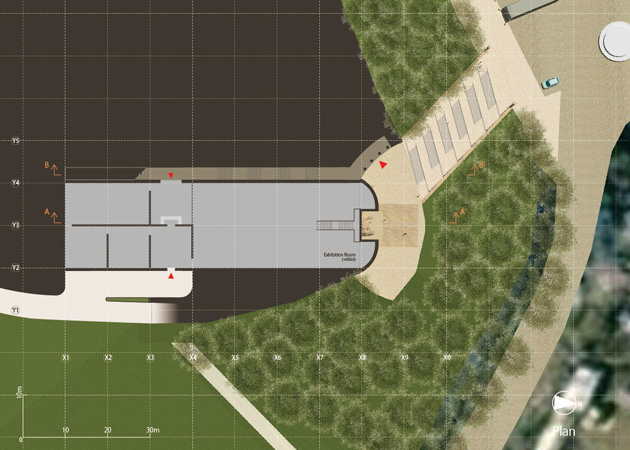 Basement plan of the museum and the plan of the platform: The staircase connects the platform, the entrance of the museum and the top of the plateau.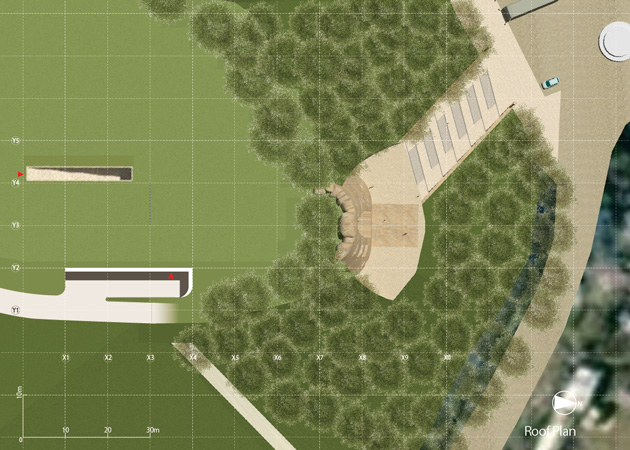 Plan of the top of the plateau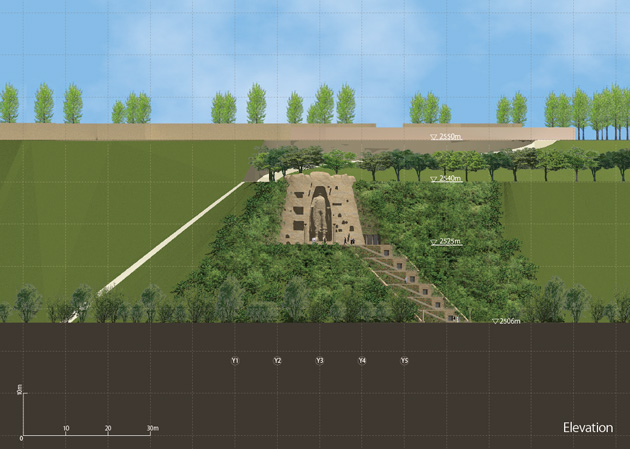 Southeast elevation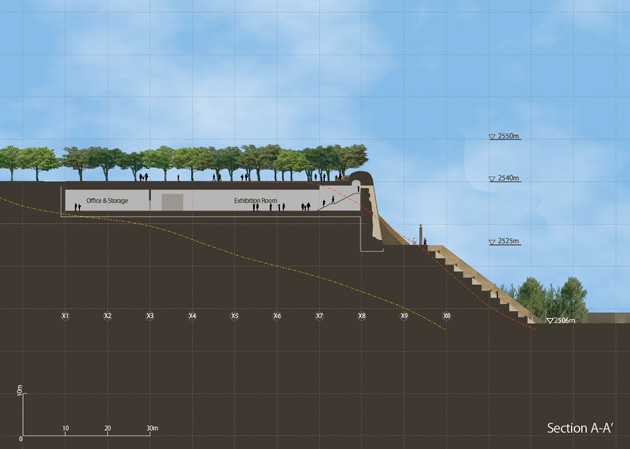 Section of the museum: The yellow and red dotted line represents the existing ground level of the museum area and outdoor steps area respectively.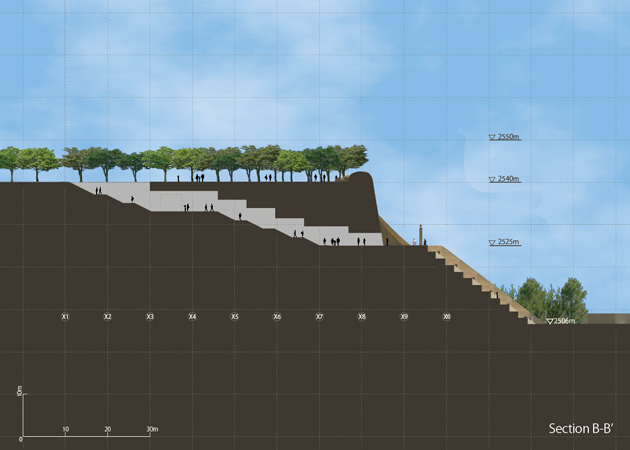 Section of the staircase that connects the platform and the top of the plateau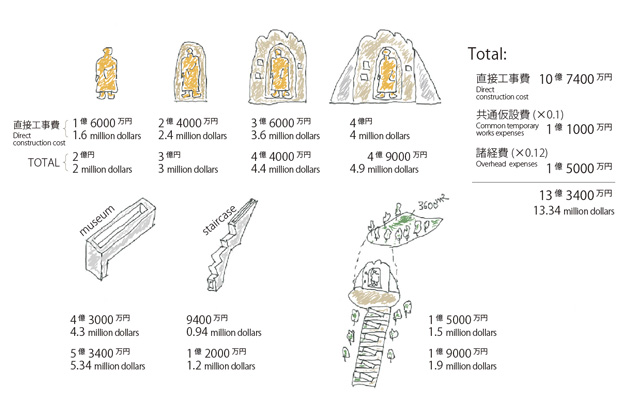 Cost of the construction for each part
Project Members
 Project Director and Architectural Design
@Shigeyuki OKAZAKI: Professor, Head, Department of Architecture, @@@@@@@@@@@ Mukogawa Women's University @
@
 Architectural Design and Edit @
@Noritoshi SUGIURA, @
@Aya YAMAGUCHI: @
@Department of Architecture, Mukogawa Womenfs University @
@
 Planning @
@Kosaku MAEDA: Visitung Professor, Tokyo University of the Arts @
@Kazuya YAMAUCHI: Professor, Teikyo University