Design 2: Partly two-story building with simple curved walls
The entrance hall for Design 2 is located on the first floor and all exhibition rooms are located on the second floor, but, because of the sloping land, the northern extremity of the building is a single-story construction. The walls of the exhibition room use simple two-dimensional (2-D) curved surfaces, the roof uses simple 3-D curved surfaces, and natural light comes in from the top and sides so that the exhibits can be enjoyed by artificial and natural lighting simultaneously. Existing trees are preserved in a courtyard that includes a cascade. The forest on the west side of the site can be seen from the museumfs exhibition room corridors and the rooftop garden passages.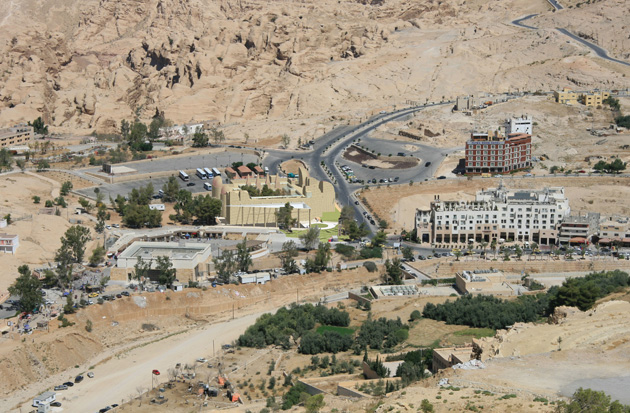 Viewpoint 1: From the roof of the PDTRA office
The simple curved wall harmonizes with the landscape of the sandstone mountains.

Viewpoint 3: From the entrance to the Visitor Center's Plaza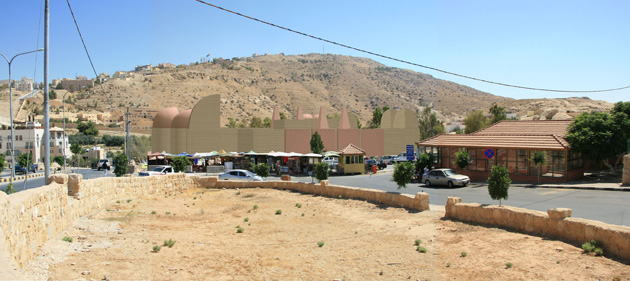 Viewpoint 7: From the rotary on the north side of the site
Many stands appeared in this area this year. While beneficial for an active market town, it is important to plan an appropriate location for these stands.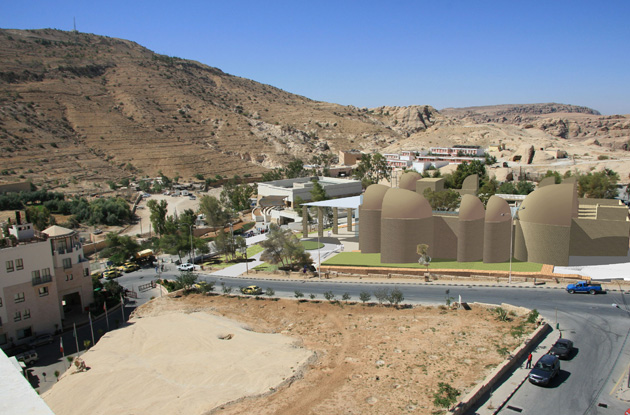 Viewpoint 9: From the Petra Moon Hotel's roof on the east side of the site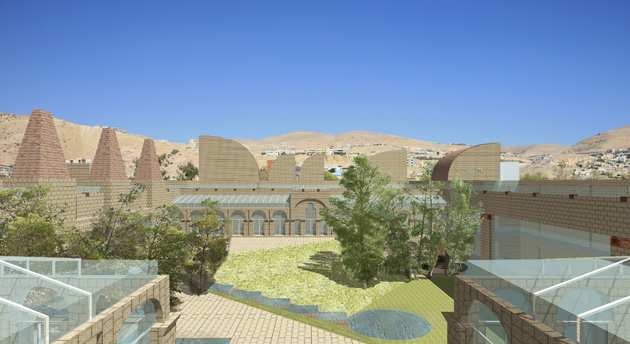 The courtyard with cascade and the rooftop garden, which uses the landscape of the surrounding mountains
This courtyard preserves the existing trees.
| | | |
| --- | --- | --- |
| | | |
| Entrance Hall | | Exhibition room with simple curved walls and sunlight |