Message from the Chancellor
Nurturing women able to contribute to society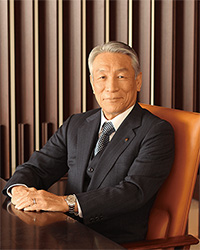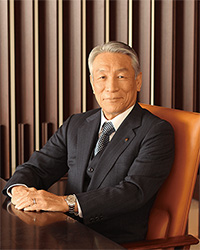 In 1931, Kiichiro Koe, the chief school inspector of Hyogo Prefecture, and later the founder of Mukogawa Women's University, travelled overseas to investigate the state of education in Europe at the time. His visits to middle schools in England, notably to Eton School, and to Oxford and Cambridge Universities, and his observations of the ambitious activities of the students receiving a humanistic education, left a deep impression on him. This exposure to English private school education inspired him to establish a similar school immediately upon his return to Japan, and in 1939 he founded Mukogawa Girls' High School on the educational ideals of 'high intelligence, noble sentiments, and lofty virtues'.
Subsequently, the academy was established, engaging in education and research focusing not only the humanities but also on the sciences to contribute to society through the advancement of women. Major efforts were expended in education and research, and developing an appropriate environment for education. Today, Mukogawa Women's University incorporates a nursery school and kindergarten, a middle school, a high school, a junior college, and a graduate school, with more than 13,000 students, and it has grown into one of the few women's academies in Japan. Graduates of Mukogawa Women's University number over 170,000 students, and branches of the alumni association are established overseas as well.
In 2011, two new buildings were constructed. The Psychological Sciences Building was established as a center for research on problems of clinical psychology affecting children and the family, such as bullying, child abuse, school non-attendance, and domestic violence. The Nutritional Sciences Building was established for the training and education of National Registered Dietitians to support improvements in nutrition and diet of the elderly in the region. The facility is designed to improve communication with the regions, and to return the benefits of education and research to society.
In an age of greater gender equality, opportunities for female participation are increasing, and women are participating more in society. As we approach the 80th anniversary of its founding, the institution is responding to society's call for wider intellectual scope and the development of women with high ambitions.